Miguel de Lima, Founder and President
DELIMA SOCCER ENTERPRISES, INC. is headed up by the native Brazilian and long-time soccer ambassador, Miguel de Lima.
Miguel's passion for the game of soccer was cultivated at a very young age. It did not matter if he had any shoes to wear or he did not have a ball to play with, Miguel played the game at any opportunity he could find.
Born into a poor family in Brazil, Miguel knew that he had only two ways to overcome poverty and succeed in life, either join the military or become a professional soccer player. Miguel did both.
He faithfully served in the Brazilian Navy and greatly appreciates the discipline and commitment the military taught him. While at the military, Miguel had the opportunity to play at the youth level with C.R. Vasco da Gama, a first division club team of Rio de Janeiro. After a short time, he began to play for the professional team of C.R. Vasco da Gama.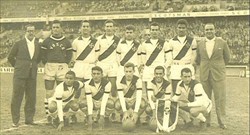 During his time at C.R. Vasco da Gama, he was able to play with famous players such as Bellini, Orlando, and Vava. All these players were world champions in 1958 for the Brazilian team.
His seven successful years at Vasco da Gama were filled with championship titles in the youth and professional level. Miguel started his professional career at the age of 19, and his time at C.R. Vasco da Gama was from 1955-1962.
In 1963, Miguel was transferred to Deportivo Cali (Colombia) and later played for the well-known Los Millonarios of Bogota. His career did not end in South America. In 1965, he went to play for F.C. Koln (Germany).
Miguel became the first Brazilian goalkeeper to sign with an European team. In 1967, he went back to Brazil to play for Botafogo F.C. in Rio de Janeiro. While playing at Botafogo, Miguel played with the world?s top players at that time: Zagalo (former Brazilian National Team coach) Nilton Santos, Garrincha, Didi, Jairzinho, Gerson (1958 world champions.)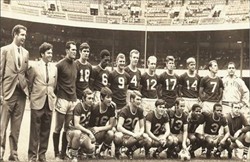 That same year, Miguel came to the United States to play for the St. Louis Stars (National Professional Soccer League) based in St. Louis, Missouri. In 1968, he was transferred to the New York Generals.
After a successful playing career, Miguel became one of the first goalkeeper coaches ever to be hired at the college level when he joined the Saint Louis University Coaching Staff from 1972-1979.
Miguel, along with Val Pelizzaro, assisted Head Coach Harry Keough. During this tenure, SLU won the 1972 and 1973 NCAA National Championship and finished as the Runner-up in 1974.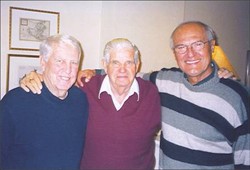 Miguel's career did not stop there. He became the goalkeeper coach and head scout for the legendary New York Cosmos from 1979-1984. During his time there, the New York Cosmos won four Eastern Division Championships and two NASL National Championships.
Other highlights in Miguel's career include working as a member of Pele's staff during the World Cup of 1990 in Italy, serving as the goalkeeper coach for the Brazilian Masters National Team, and being a member of the NSCAA for 25 years. Also, Miguel has been a consultant on numerous training films and books, and has directed and coached several camps and clinics around the world.
For several years, Miguel has been bringing foreign teams to participate in one of the largest tournaments in the world, Dallas Cup. Brazilian teams such as Sport Club Corinthians, Sao Paulo F.C. , Atletico Paranaense, Sport Club Vitoria, Cruzeiro, Santos F.C., and International have all come through Delima Soccer to the Dallas Cup. The majority of teams that Miguel has assisted with have won the Super Group Championship titles. Miguel has also assisted with Japanese teams such as Jubilo Iwata, Consadole Sapporo, Maebashi, and Ryukei-Kashiwa.
Although formerly from Brazil, Miguel has lived in the United States since 1967 and is a proud United States citizen.
He is the husband of Mrs. Graca de Lima, the father of three daughters, and a proud grandfather. Miguel thanks the Lord Jesus Christ for everything He has blessed him with. He realizes that without the Lord, nothing would have been possible.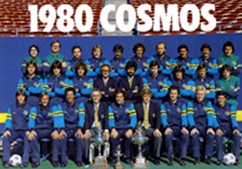 Through soccer, Miguel was able to succeed in life, to travel the world, and to gain much knowledge about the game of soccer. Now, Miguel desires for players all over the world to have an opportunity to learn all they can about soccer.
Since the Pele Cup was first introduced to youth teams in 1987, Miguel has been successfully conducting training camps and tours to South America, Central America, and Europe. Since that time, over 5,000 players and hundreds of parents have traveled to Brazil under Miguel's direct supervision to experience a once in a lifetime opportunity
Miguel's desire is for players to not only gain valuable soccer skills, but to experience international travel, to learn from different cultures, and to become hard-working, disciplined soccer players. Miguel values character traits such as honesty, leadership, and discipline just as important as soccer ability.
He understands the importance of safety, supervision, clean accommodations, nutritious meals, quality soccer training, and a fun experience. In addition, Miguel's expertise and experience have allowed him to recruit some of the best coaches in the soccer industry. Miguel's staff of tour managers and coaches are bi-lingual, professional, and trustworthy. Players are in good hands with the DSE staff.
Skip Grossman, Strategic Advisor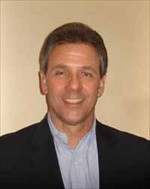 Skip Grossman has been associated with Delima Soccer Enterprises since its inception and with Miguel de Lima for over 30 years.
Through his leadership and influence, he has brought many candidates (players and coaches) to Brazil for training and education. He has been instrumental in spreading the Brazilian way of soccer to literally hundreds of people across the United States. In addition, Skip is especially experienced with the methodology applied by the Brazilian professional clubs for youth development.
Skip himself was a student while training at CR Flamengo in Rio de Janeiro where he trained after he graduated from college. Skip has applied his experiences in Brazil as a youth player and then as a coach for many years at Scott Gallagher Soccer Club of St. Louis, MO, where his teams experienced many successful seasons and championships.
As Advisor, Skip serves as a consultant to the company's business dealings, assists with contract negotiations and other endeavors. He is a loving husband and father of two children, Lauren and Cole, both avid soccer fans. Cole is a graduate from Duke University and the Blue Devil's Men's Soccer team. Cole played for the MLS Columbus Crew, Real Salt Lake, and Stabaek (Norway).